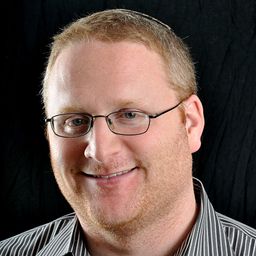 Michael Shields
Rabbi
Temple Kol Tikvah of Lake Norman
Rabbi Michael came to the Lake Norman region as the first full-time Rabbi in 2008. The congregation has grown from 55 families to 209 families; from 40 children in our religious school to 150, and from limited monthly services, programming and community time, to weekly shabbat services. Our children actually enjoy their religious school experience and our adults regularly take part in Jewish learning.
His vision at Temple Kol Tikvah is to build the kind of Jewish community that Lake Norman needs. The ideals of the Reform movement provide a framework for that progressive Jewish community.
Rabbi Shields is always glad to meet with current or prospective members, as well as anyone curious about Judaism. All are welcomed unconditionally at Temple Kol Tikvah. A true Jewish community is made up of diverse people who take care of each other. You have a place in our congregational family and Rabbi Shields looks forward to welcoming you! As one of his rabbis once wrote: "The synagogue is a kehilah kedoshah– a sacred community. Like a sukkah, it is constructed of many different branches woven together: the young, the old, the rich and the poor, the married and the unmarried, single parents, grandparents, gays and heterosexuals, non-Jewish spouses. The broader the Sukkah's reach, the more tightly its branches are woven, the stronger it stands. So, too, the synagogue: the greater variety of people welcomed within it, the closer they feel to one another, the stronger the temple stands."
Rabbi Shields is available during office hours or you can join him for a relaxing walk or a cup of coffee at Summit (our local coffee shop in Davidson). 
"We will take you along a new path – one that is very old, but completely new." (Rabbi Natan of Bratslav)
Sessions auxquelles Michael Shields participe