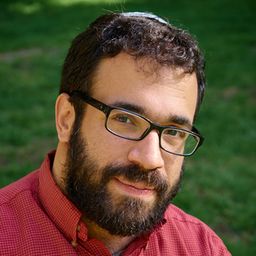 Matan A. Koch is a speaker, educator, and consultant, sharing ideas and strategies to promote the universal inclusion of people with disabilities in all aspects of society, using strategies that benefit everyone. His lifelong history of disability advocacy began at age four with a presentation to several hundred young people, continued with a term as the president of Yale University's student disabilities community, and reached its most recent high point with his appointment by President Barack Obama to the National Council on Disability, for a term which concluded in 2014.
During these decades of advocacy, Matan has been privileged to support, serve and advise a myriad of organizations on inclusion, from national Jewish bodies to individual synagogues, to local nonprofits and bar associations, as well as working closely with his corporate and law firm employers, Procter & Gamble and Kramer Levin throughout his legal career.
While grateful for his formal education at Yale University and Harvard Law School, Matan considers life experience to have been his greatest source of learning on universal inclusion. First, his summers spent at URJ camps Eisner and Kutz demonstrated a type of inclusion that would plant the seeds for the idea itself. Then, in his time working with both the product marketing teams at Procter & Gamble and its disabilities inclusion network, he developed the perspectives on consumer power and talent maximizing jobs for people with disabilities at the heart of the business case for universal inclusion that he teaches today.
Sessions auxquelles Matan Koch participe
Sessions auxquelles Matan Koch assiste