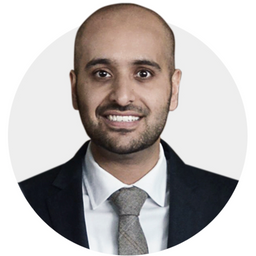 Dr. Amandeep Rai, MD, FRCSC
Dr. Amandeep S. Rai MD FRCSC is the Residency Program Director at the University of Toronto's Department of Ophthalmology & Vision Sciences. Dr. Rai has been recognized for his excellent in resident education with multiple awards at the University of Toronto including the Feldman/Trope/Wong TORIC Award for the best instructor in the annual Toronto Ophthalmology Residents' Introductory Course (TORIC), the Top TORIC Teachers Award, the Morris Shusterman CME Award, Dr. Clive Mortimer Executive Award for excellent in postgraduate teaching, the Resident Teaching Award in Ophthalmology, and the J. S. Crawford Teaching Award.
Dr. Rai is extremely dedicated to education. In addition to his work as the residency program director, he is the course director for the national PGY1 TORIC course, and a faculty member of the All About IOLs course and the Better Beginnings program. He has a keen interest in cataract surgery, biometry, intraocular lens (IOL) design, and complex/complicated cataract surgery.
Financial disclosure: Dr. Rai has/had an affiliation (financial or otherwise) with a commercial organization:
Alcon

Bausch Health
Sessions in which Dr. Amandeep Rai, MD, FRCSC participates
5:30 PM - 7:00 PM | 1 hour 30 minutes

SOLD OUTCataract surgery has become an increasingly safe and effective procedure for patients with an excellent risk...

STC | CTC