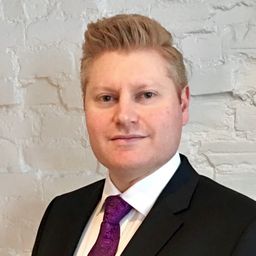 Dr. Joshua C. Teichman, MD, MPH, FRCSC
2023 Planning Committee - Cataract
Dr. Joshua Teichman received his Bachelor of Science from Queen's University then earned his Doctor of Medicine from Western University. He completed a Residency in Ophthalmology at McMaster University, a Research Fellowship at the University of Toronto, a Master of Public Health focusing on Clinical Epidemiology and Biostatistics from the University of Newcastle, and a Surgical Fellowship in Cornea, External Disease, Anterior Segment and Refractive Surgery at the University of Ottawa. Dr. Teichman is an Assistant Professor at the University of Toronto where he is Co-Director of the Cornea, External Disease and Refractive Surgery Fellowship. He has won numerous awards from the American Academy of Ophthalmology, the American Society of Cataract and Refractive Surgery, the Canadian Ophthalmological Society and the University of Toronto/Trillium Health Partners. Dr. Teichman is a Cornea Section Editor at the Canadian Journal of Ophthalmology and is Co-Chair of the Cataract Section of the Canadian Ophthalmological Society.

Financial disclosure: Dr. Teichman have/had an affiliation (financial or otherwise) with a commercial organization:

Aequus
Alcon
Allergan
Bausch and Lomb
Labtician Théa
Novartis
Santen
Shire
Sun Pharma

Sessions in which Dr. Joshua C. Teichman, MD, MPH, FRCSC participates
11:00 AM - 12:30 PM | 1 hour 30 minutes

Access the Live Meeting: https://www.yourconference.live/COSLearning...
3:15 PM - 4:45 PM | 1 hour 30 minutes

Learning ObjectivesAt the end of this session, participants will be able to: Di...
5:30 PM - 7:00 PM | 1 hour 30 minutes

SOLD OUTCataract surgery has become an increasingly safe and effective procedure for patients with an excellent risk...

STC | CTC
5:30 PM - 7:00 PM | 1 hour 30 minutes

Access the Live Meeting: https://www.yourconference.live/COS