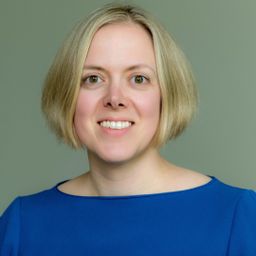 Dr. Dotchin is clinical assistant professor at the University of Calgary, Section of Ophthalmology when she is a pediatric ophthalmologist. She completed her MD at the University of Saskatchewan (2005), followed by her residency at Dalhousie University (2010). Dr. Dotchin then went on to complete two fellowships, one at Moorfields Eye Hospital, London UK and the second at Children's Hospital of Philadelphia. Dr. Dotchin then went on to join the staff at the University of Calgary.
Dr. Dotchin is involved in numerous boards and committees. She is currently serving on the Canadian Orthoptic Council, and is the current president of the Canadian Association of Pediatric Ophthalmology and Strabismus. She is president elect for the Eye Physicians and Surgeons of Alberta. Dr. Dotchin is a master teacher with the University of Calgary and heavily involved with residency education. Dr. Dotchin has special interests in various areas, including advocacy, retinopathy of prematurity and education.
Financial disclosure: Dr. Dotchin has/had an affiliation (financial or otherwise) with a commercial organization:

Alcon
Santen

Sessions in which Stephanie Dotchin MD participates
11:00 AM - 12:30 PM | 1 hour 30 minutes

Access the Live Meeting: https://www.yourconference.live/COSLearning...
3:15 PM - 4:45 PM | 1 hour 30 minutes

Learning ObjectivesAt the end of this session, participants are able to:Identify when surgical options ot...