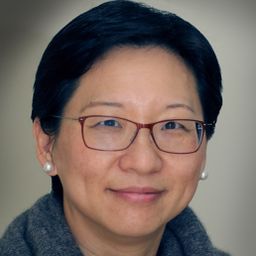 Dr. Agnes Wong MD, PhD, FRCSC
Agnes Wong, MD, PhD, FRCSC
Dr. Agnes Wong is Professor of Ophthalmology, Neurology, and Psychology at the University of Toronto, and an active staff Ophthalmologist at The Hospital For Sick Children in Toronto. Dr. Wong is the former Ophthalmologist-in-Chief at The Hospital For Sick Children, where she was named the inaugural John and Melinda Thompson Chair in Vision Neuroscience. She is also the former Vice Chair of Research in the Department of Ophthalmology at the University of Toronto. In her career as a physician-scientist, Dr. Wong has published extensively in the field of Ophthalmology and vision sciences, travelled widely as a visiting professor / invited speaker, and won many research and teaching awards.
Dr. Wong recently completed chaplaincy training at the Upaya Zen Center in Santa Fe, NM, USA. She also completed the Mindfulness-Based Cognitive Therapy Teacher Training Intensive. She is a facilitator in the Mindfulness & Compassion Training for Health and End-of-Life Care Professionals program at The Hospital For Sick Children and the Sarana Institute in Toronto. Dr. Wong's current work focuses on physician well-being, integrating mindfulness, compassion, reflective practice, and system thinking as tools for physicians to maintain and enhance their own well-being, as well as to effect system change.
Financial disclosure: Dr. Wong does not have any affiliation (financial or otherwise) with a commercial organization.
Sessions in which Dr. Agnes Wong MD, PhD, FRCSC participates