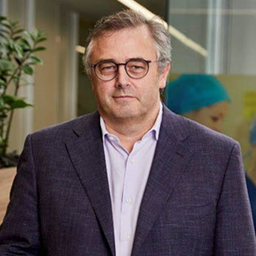 Michael Coote
Keynote Speaker | Conférencier Invité
Keynote Speaker
Associate Professor Michael Coote is a senior glaucoma consultant at the Royal Victorian Eye and Ear Hospital Melbourne and is the previous Clinical Director of Ophthalmology. He is the managing partner of Melbourne Eye Specialists - an academic private practice in Melbourne specialising in Glaucoma management. He is a Board Director of St Vincent's Health Australia and chairs the Board sub-committee in Research and Education and is a member of the Board Quality Committee.
Michael is an active researcher, mainly in the area of glaucoma surgery research. He developed the CERA model of bleb porosity testing and has published 50 peer reviewed manuscripts, authored 8 book chapters and has given over 50 international lectures. He is currently on the Executive of the International Society for Glaucoma Surgery and was the program chair for the September 2018 International Congress in Glaucoma Surgery in Montreal.
Michael has developed a disposable tonometer, a tele-ophthalmology platform, a new problem based electronic medical record for ophthalmology, a new ophthalmic speculum, and a new electrode for ERG recording. He was the first user of XEN in Australasia and was the first site for clinical testing of an intracameral slow release prostaglandin analogue (for glaucoma) in Australasia.
Sessions in which Michael Coote participates