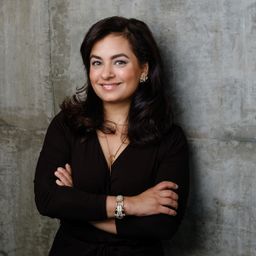 Setareh Ziai
Board Liaison, Resident and Young Ophthalmolgist Affairs, COS
Dr. Ziai is an Assistant Professor of Ophthalmology at the University of Ottawa Eye Institute. She completed her undergraduate medical training at the University of Ottawa, followed by residency training in ophthalmology at the University of Ottawa Eye Institute. She has completed two years of fellowship training in cornea, external disease, anterior segment and refractive surgery. Her practice encompasses tertiary care clinical and surgical ophthalmology, with a focus on ocular surface disease, corneal transplantation, ocular tumour resection, anterior segment reconstruction and complex cataract surgery. She is heavily involved in clinical research, resident and surgical fellow training, as well as with the ophthalmic medical technology training program at the University of Ottawa Eye Institute.
Financial disclosure:
I have/had an affiliation (financial or otherwise) with a commercial organization:
Allergan
Shire
Santen
Johnson & Johnson

Sessions in which Setareh Ziai participates
3:15 PM - 4:45 PM | 1 hour 30 minutes

Learning ObjectivesTo review new technologies to aid the cornea and refractive surgeonTo describe updated ...