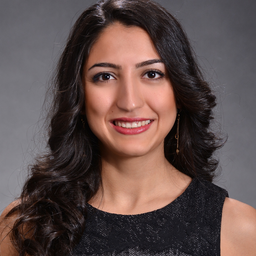 Dr. Maryam Eslami
2023 Planning Committee - Council of Canadian Ophthalmology Residents
Dr. Maryam Eslami is the President of the Council of Canadian Ophthalmology Residents.
Prior to immigrating to Canada in 2011, she completed a Bachelor of Applied Science in biomechanical engineering from Sharif University of Technology in Iran with full-ride academic scholarship. For her university entrance exam, she ranked 9 among 1.4 million participants. For this achievement, she received The Presidential Award and the membership of Iran's National Elite Foundation. She went on to obtain her medical degree from the University of British Columbia where she graduated with awards and distinctions for excellence in academia and research.
Along with research, Dr. Eslami is passionate about medical education and has been involved in teaching of medical students, residents and practitioners in family practice and emergency medicine. She is the resident representative for various committees in UBC Faculty of Medicine including "Residents as Teachers" and "Teacher Support Advisory Committee". She is a board director of UBC Medical Alumni Association and a member of Resident Doctors of BC Wellness Committee.
Financial disclosure:
I do not have a relationship with a for-profit and/or a not-for-profit organization to disclose
Sessions in which Dr. Maryam Eslami participates