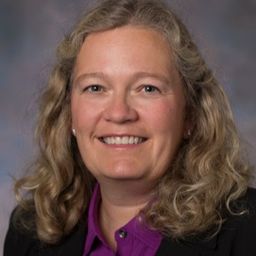 Dr. Jill Foster is a specialist in Oculofacial Plastic and Reconstructive Surgery practicing in Columbus, OH. Her subspecialty interests include Pediatric Oculoplastics and Cosmetic Facial Surgery. She is the Director of Pediatric Oculoplastic Surgery in the Department of Ophthalmology at Nationwide Children's Hospital, a Clinical Associate Professor at the Ohio State University, and the medical director for the aesthetic practice, Plastic Surgery Ohio. Her contributions to the field of medicine have been recognized with the AAO Lifetime Achievement Honor Award, The AAO Secretariat Award, The ASOPRS Henry Baylis Cosmetic Surgery Award, The Cleveland Clinic Resident Teaching Award and she is listed as one of Castle Connnolly America's Top Doctors since 2000. She is a teacher for the residents, a preceptor for the ASOPRS fellowship, prolific author of research and educational materials, Past President of ASOPRS, and devoted to providing the best care for her patients.
Financial disclosure: Dr. Foster does not have any affiliation (financial or otherwise) with a commercial organization.
Sessions in which Jill Foster MD participates
11:00 AM - 12:30 PM | 1 hour 30 minutes

Access the Live Meeting: https://www.yourconference.live/COSLearning...
3:15 PM - 4:45 PM | 1 hour 30 minutes

Learning ObjectivesAt the end of this session, participants will be able to:Apply best practices to the m...