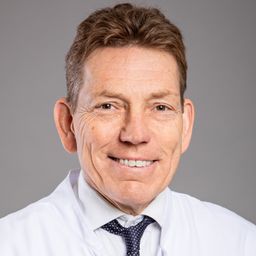 Prof. Thomas Kohnen is Professor and Chair of the Department of Ophthalmology at the Goethe University, Frankfurt, one of the busiest teaching hospitals in Germany. He has over 25 years of clinical and research experience in cataract and refractive surgery, has performed or supervised over 35,000 procedures, and has authored more than 300 peer-reviewed publications. Prof. Kohnen is editor of Journal of Cataract & Refractive Surgery and editorial board members of the American Journal of Ophthalmology. He is currently Treasurer and Executive Board Member of the European Society of Cataract and Refractive Surgeons (ESCRS), President of the International Intraocular Implant Club (IIIC), and former President of the German Ophthalmological Society (DOG) and German Society for Cataract & Refractive Surgeons (DGII). His awards include the American Academy of Ophthalmology (AAO) Achievement Award in 2002 and AAO Senior Achievement award in 2009, Goethe University Prize for Extraordinary Commitment in Teaching in 2013, Australian Society of Cataract and Refractive Surgery (AUSCRS) Gold Medal Lecture recipient in 2018, and the Deutschen Ophthalmochiurgen [German Ophthalmic Surgeons] (DOC) Platinum Medal in 2019.
Financial disclosure: Dr. Kohnen has/had an affiliation (financial or otherwise) with a commercial organization:
Alcon
Avedro
Johnson & Johnson
Oculentis
Oculus
Presbia
Schwind
Zeiss

Sessions in which Thomas Kohnen MD participates
11:00 AM - 12:30 PM | 1 hour 30 minutes

Access the Live Meeting: https://www.yourconference.live/COSLearning...
3:15 PM - 4:45 PM | 1 hour 30 minutes

Learning ObjectivesAt the end of this session, participants will be able to: Di...
5:30 PM - 7:00 PM | 1 hour 30 minutes

SOLD OUTCataract surgery has become an increasingly safe and effective procedure for patients with an excellent risk...

STC | CTC
5:30 PM - 7:00 PM | 1 hour 30 minutes

Access the Live Meeting: https://www.yourconference.live/COS