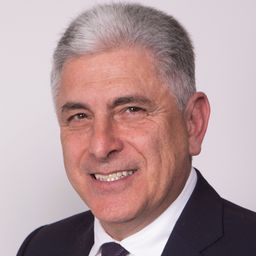 Graham Barrett MD, FRACO, FRACS
Graham David Barrett is a Consultant Ophthalmologist at the Lions Eye Institute as well as Sir Charles Gairdner Hospital in Perth Western Australia and is a Clinical Professor in the University Department of Ophthalmology of Western Australia. His special areas of interest include cataract and implant surgery, as well as corneal and keratorefractive surgery.
Professor Barrett has been especially active in the field of small incision cataract surgery and phacoemulsification and has published many papers and is the author of several chapters in text books on related topics. He has produced several videos on cataract and refractive surgery, which have won awards at the ASCRS and ESCRS Annual Film Festivals. He is the recipient of the Harold Ridley Medal as well as the Binkhorst Medal.
His special areas of interests include,lens prediction formulae, new techniques in cataract surgery and intraocular lens implant surgery, intraocular lens implant design as well as refractive surgical techniques, including epikeratoplasty, synthetic refractive on-lays and in-lays and keratoscopic devices. He has developed innovative instruments for all cataract surgery as well as phacoemulsification equipment and intraocular implants, which are widely used by surgeons.
Professor Barrett has been on the Editorial Board of the Journal of Cataract and Refractive Surgery, European Journal of Implant and Refractive Surgery He is past President of the International Intraocular Implant Club, Past President of the Asia Pacific Association of Cataract and Refractive Surgeons, Editor of the EyeWorld Asia Pacific publication and is also the current and founding President of the Australasian Society of Cataract and Refractive Surgeons.
Financial disclosure: Dr. Barrett has/had an affiliation (financial or otherwise) with a commercial organization:
Alcon
Haag Streit
Nider

Rayner
Zeiss

Sessions in which Graham Barrett MD, FRACO, FRACS participates
11:00 AM - 12:30 PM | 1 hour 30 minutes

Access the Live Meeting: https://www.yourconference.live/COSLearning...
3:15 PM - 4:45 PM | 1 hour 30 minutes

Learning ObjectivesAt the end of this session, participants will be able to: Di...
5:30 PM - 7:00 PM | 1 hour 30 minutes

SOLD OUTCataract surgery has become an increasingly safe and effective procedure for patients with an excellent risk...

STC | CTC
5:30 PM - 7:00 PM | 1 hour 30 minutes

Access the Live Meeting: https://www.yourconference.live/COS