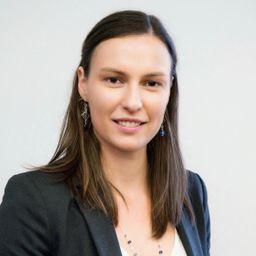 Brit Cooper-Jones is a Knowledge Mobilization Officer at CADTH, sharing research findings with broad audiences through the creation of plain language summaries, tools, and educational modules. Brit holds an MD degree from the University of British Columbia and she has worked in the field of knowledge mobilization for the past seven years.
Financial Disclosure: Brit does not have a relationship with a for-profit and/or not-for-profit organization to disclose. Brit is an employee of CADTH.

Sessions in which Brit Cooper-Jones participates
5:30 PM - 7:00 PM | 1 hour 30 minutes

Access the Live Meeting: https://www.yourconference.live/COS Join CADT...