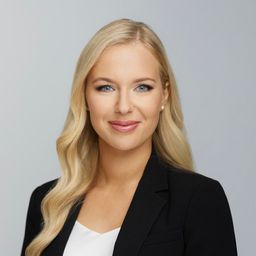 Dominique Geoffrion, MD, CM, PhD
Dominique Geoffrion, MD, CM, PhD
Ophthalmology Resident, Université de Montréal
Board Member, Orbis Canada
Dr. Geoffrion is a resident doctor in the Department of Ophthalmology at the Université de Montréal (Montreal, QC). She completed her Honors Bachelor's degree in Biomedical Sciences at the Université de Montréal. During her medical studies at McGill University (Montreal, QC), she also completed a PhD degree in Experimental Surgery, and obtained her medical degree (MD, CM) in May 2023.
Dr. Geoffrion has completed extensive research in the fields of molecular biology, genetics, and ophthalmology. Her PhD research has improved the surgical management and the understanding of mechanisms of glaucoma following Boston keratoprosthesis surgery, namely with the novel identification of tear film cytokines that contribute to glaucoma years later. Dr. Geoffrion has published several articles and is a reviewer for ophthalmology journals. She has won several scholarships and awards for her research endeavors and leadership in the community.
Dedicated to global ophthalmology, Dr. Geoffrion has been a Board member of Orbis Canada since 2021. She is the founder and president of the Orbis Future Vision Leaders program, an Orbis Canada initiative to unite medical students and residents in the fight against avoidable blindness.
Financial disclosure: Dominique Geoffrion does not have any affiliation (financial or otherwise) with a commercial organization.
Sessions in which Dominique Geoffrion, MD, CM, PhD participates