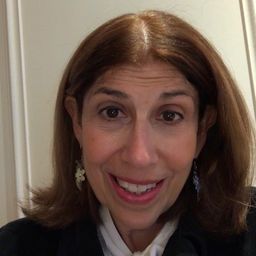 Dr. Lichter received her undergraduate and MD degrees in Winnipeg, Manitoba, and completed her ophthalmology training at the University of Toronto. She followed a pathology fellowship under the guidance of Dr. Lorenz Zimmerman and Dr. Ian MacLean in Washington DC, and returned to Toronto to do comprehensive medical ophthalmology.
Dr. Lichter was asked to run the HIV clinic at Saint Michael's Hospital in 2000, when Saint Michael's Hospital merged with Wellesley Hospital. She met a homeless blind person there, and though challenged, felt a need to do more for that segment of the population. Since then, she has been involved with homeless adults, youth, families, and refugees. Dr. Lichter continues to work and thrive in her medical practice, and enjoys teaching students and residents.
Financial disclosure:
I have/had an affiliation (financial or otherwise) with a commercial organization:
Santen
Novartis
Shire

Sessions in which Myrna Lichter participates
5:30 PM - 7:00 PM | 1 hour 30 minutes

Learning ObjectivesAt the end of this session, participantsare able to:Describe the epidemiologic trends in vi...