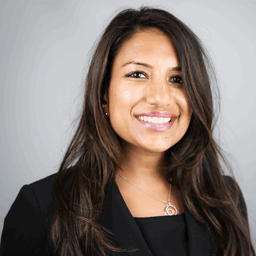 Dr. Priya Gupta, MD
2023 Planning Committee - Glaucoma
Priya Gupta, MD
The Surrey Eye Care Centre
University of British Columbia
Dr. Priya Gupta is a staff ophthalmologist at Surrey Memorial Hospital, specializing in the medical and surgical treatment of glaucoma and cataracts. As a Clinical Instructor at the University of British Columbia Department of Ophthalmology & Visual Sciences, she is involved in surgical training of the residents and fellows.
As the first international student admitted to the baccalaureate/MD program at the University of Southern California, Dr. Gupta completed a dual Bachelor of Science in Biomedical Engineering followed by her medical degree. She went on to complete a Surgical Internship at the Beth Israel Medical Center in New York, followed by her Ophthalmology Residency at the University of Iowa. She then completed her Glaucoma Fellowship at the Wilmer Eye Institute at Johns Hopkins Hospital before returning to British Columbia.
Financial disclosure: Dr. Gupta has/had an affiliation (financial or otherwise) with a commercial organization:
1. Allergan
2. Bausch + Lomb
3. IDX
4. Johnson & Johnson
5. Labtician
6. Santen
Sessions in which Dr. Priya Gupta, MD participates
1:00 PM - 2:30 PM | 1 hour 30 minutes

What if we could go back in time in glaucoma management? What would you do differently?Learning ObjectivesAt the ...