ABS257 - Reimagining refugee education: exploring the diverse learning contexts of unaccompanied young refugees upon resettlement in Norway
1.1 Social, cultural, linguistic and educational mediation
11:40 AM, jeudi 31 août 2017 (20 minutes)
The current wave of refugees to Europe and worldwide challenges the image of refugee education. The intention of this paper is to reimagine refugee education by exploring the diverse learning contexts unaccompanied young refugees participate in upon resettlement.
Drawing from a qualitative, ethnographically oriented, study based on interviews with unaccompanied young refugees (n=40), educators (n=25),  and social workers (n=40),  conducted in schools and group homes for unaccompanied minors in Norway, the findings emphasise the need for a holistic approach to refugee education – in and across contexts of learning. The young refugees originate from countries where access to formal schooling was difficult or had been disrupted. Furthermore, many of them have been exposed to traumatic events prior to arrival. As the educational and psychosocial needs of resettled refugees are diverse and complex, it is unlikely the education programmes provided can meet them all. Participation in diverse settings, activities, and practices beyond school may expand young refugees' opportunities for meaningful learning as well as promote their social inclusion. Facilitating access to adequate learning contexts, along with supporting their commitment to succeed, is decisive for young refugees' educational achievement, psychosocial adjustment, and inclusion in society. The paper emphasises the need for reimagining refugee education as inclusive of diverse learning contexts in and outside of school.
The cultural-historical activity and ecological approaches employed in this paper imply a holistic perspective on learning, development and psychosocial adjustment (Bronfenbrenner, 1979; Engeström, 1987; Hedegaard, 2004; Ungar, 2012; Vygotsky, 1978; Wenger, 1998).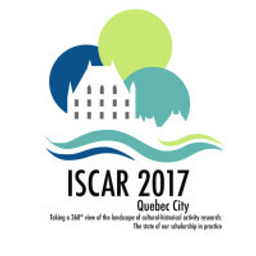 Norwegian Centre for Violence and Traumatic Stress Studies
Senior Researcher