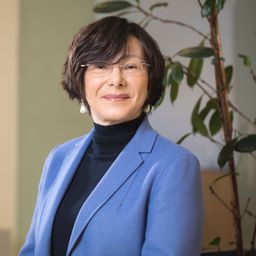 Ms. Silvia Stefanelli
Lawyer, Founder & Co-owner of Studio legale Stefanelli & Stefanelli
studio Stefanelli&Stefanelli
Silvia Stefanelli is a lawyer who has the right of representing clients in the highest Italian Court and founder of the Stefanelli&Stefanelli law firm. She is an expert in healthcare law, with particular expertise in digital health, medical devices, healthcare advertising, contracts with public administration authorities, and data protection.
In 2016 she obtained the title of "Privacy Officer and Privacy Consultant" and in 2017 the certificate "Course on European Data Protection Law" issued by the Academy of European Law in Brussels. She follows many innovative projects in the healthcare sector related to the use of new technologies.
Since 2022, she joined the team of Individual Experts for the implementation of a pool supporting the EDPB - European Data Protection Board in the groups "Technical expertise in new technology and information security" and "Legal expertise in new technologies".
She collaborates with the SmithKline Foundation on several national projects in the field of Digital Therapeutics. She acts as Legal Team Leader in the publications of the Clusit Association. She is a member of the Scientific Committee of the Altems- Unicatt Telemedicine Observatory.
She is a lecturer in 2nd level Master courses at Unitelma La Sapienza University; she also collaborates with the University of Roma3 and Altems Cattolica. She holds courses at the national level for numerous training organisations including Il Sole 24 ore and IQVIA. Since 2005, she has been enrolled in the Register of Publicists of the Order of Journalists of Bologna. She collaborates with several trade magazines, including AboutPharma, Il Sole 24 Ore Sanità and Quotidiano Sanità.
She is co-author of publications and numerous collective contributions, most recently "La Privacy in sanità" - Giuffrè 2020.
She publishes on AboutPharma in the section "Medical Devices: between legislation and regulation" and on LinkedIn in the group "Medical Devices: legislation and jurisprudence".
She is a founding partner and President of the company between professionals Best in Health, a consultancy company consisting of professionals from different sectors with solid vertical experience in the healthcare sector, whose primary aim is to support investors and operators in the health sector .
She is a founding partner of the start-up InsideAI Srl, which carries out consultancy activities in the field of Artificial Intelligence.
Sessions in which Ms. Silvia Stefanelli participates
Ca' Dolfin - Aula Magna
11:00 AM - 12:30 PM | 1 hour 30 minutes
Panel
Sessions in which Ms. Silvia Stefanelli attends
University Ca' Foscari - Sala Archivio
2:00 PM - 4:00 PM | 2 hours

This session will provide an overview of cybersecurity and privacy-preserving innovative solutions in the areas of banking, smart cities, higher...

Panel
Santa Margherita - Auditorium
4:00 PM - 5:00 PM | 1 hour

Session in English interpreted into Italian / Sessione in inglese con la traduzione in italiano

Panel