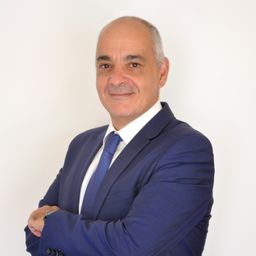 Spiros Tassis
Chair of HADPP
TASSIS & Associates
Spiros is a leading IT Law, Data Protection and Privacy lawyer since 1999, chair of the Hellenic Association of Data Protection and Privacy (HADPP), former co-chair of the IAPP Greek Knowledge Chapter, alternate member of the Special Committee "AI for Justice" of the Ministry of Justice and Associate of the Department of Applied Informatics, University of Macedonia. He is also a visiting Lecturer in TMT and Privacy law.
With his team is running data management and compliance projects for major entities and organizations both in private and public sector and has advised several Ministries on e-communications, data protection and cybersecurity projects.
Spiros is also an Editor of the "Media and Telecommunications Law Review", covering TMT Law and Privacy and is a co-author of "Fundamental Human Rights in Greece – Freedom of Expression and Press" (2017), "Personal Data – Analysis and Facts" ( 2016) and "Facebook, Blogs and Rights" (2012) and "Ethics in AI – an old story from the future" (to be published in early 2022). He has also contributed with a "Legal Guide on Electronic Communications in Greece" to the Greek Law Digest (2012, 2016, 2018). He regularly publishes articles related to ICT and #Privacy and annotations on the CJEU and national case law and he is honored to have seen his articles cited in national case-law.
Spiros co-organizes two annual national conferences on TMT and Privacy Law (DITE and Infolaw)., member of the SEV DPWG, alternate member of the Special Committee of the Ministry of Justice on "AI and Justice", has delivered many seminars on GDPR for the Athens Bar and has contributed to national legal debates organized by Law Students Associations.
Sessions in which Spiros Tassis participates