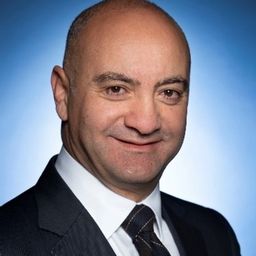 George Mina
Australian Ambassador and Permanent Representative
Australian Government - Department of Foreign Affairs and Trade
George Mina was appointed Ambassador, Australian Permanent Mission to the WTO, Geneva, in August 2020.
Prior to taking up his current role, he served as First Assistant Secretary, Consular and Crisis Management Division, in Canberra.
He has also served as Assistant Secretary, Services and Intellectual Property Branch (2010-2012); Assistant Secretary, Trade Policy Branch (2012); Head of Australia's campaign for the United Nations Human Rights Council (2017); and Head of the Office of Trade Negotiations (2017-2020). Overseas he has served as First Secretary, then Counsellor, Cairo (1999-2002); Counsellor, Australian Mission to the WTO, Geneva (2004-2007); and Deputy Head of Mission and Ambassador to UNESCO, Paris (2013- 2017).
Ambassador Mina holds a Master of Arts (International Relations) from the Australian National University (1998); a Bachelor of Commerce (Honours, Economics) from the University of Melbourne (1991); and a Diploma in Modern Languages (French) from the University of New England (2012).
Sessions in which George Mina participates