International Cooperation & SDGs
Water Day
1:30 PM, Tuesday 18 Jun 2019 (1 hour 25 minutes)
13:30 - 14:00 Applied IoT in a water utility by Jan van Cappellen (HYDROKO)
Around 205,000 of Kamstrup's MULTICAL® 21 intelligent water meters are being installed throughout Antwerp over the next three years. About 10.000 have already been installed, and they will be integrated with Hydroko's HydroKonekt smart valve. The meters are being read remotely via the IoT communication technology SIGFOX. The water utility had to contend with increasingly inaccurate mechanical meters, mounting administrative costs from manual reading procedures and a lack of control over its network which hampers its profitability. The decision was made to investigate an intelligent metering solution that would enable Antwerp Water Utility to remotely control the supply of water throughout the network. It is anticipated that Water-link will be able to save more water because the intelligent metering solution from Kamstrup will enable them to detect leaks, bursts and tampering, ensuring water loss is detected quickly.
14.05 - 14.35 Using IoT and Automation to support Aarhus Vand's transition towards energy and CO2 neutrality in water supply by Jesper Kjelds (Aarhus Vand A/S)
On-Line data from sensors and actuators placed throughout the water distribution system is collected in real time and streamed into a real-time simulation framework that operates in now and forecast mode. The simulation framework uses Artificial Intelligence to determine optimal control strategy for the entire water supply value chain. The precise and distributed demand forecasts allow the automation function to determine the individual pressure delivered by each pump and ensure minimum pressure and quality. The integrated control will provide the following benefits to our customers and to Aarhus Vand by ensuring safe and high-quality water for all, by reducing energy consumption and water losses (NRW). By reducing pressures throughout the network assets will be better protected and their lifetimes will be extended.
14.40 - 15:10 How we plan to explore the potential in digitalization by Edwin van den Brink (PWN Netherlands)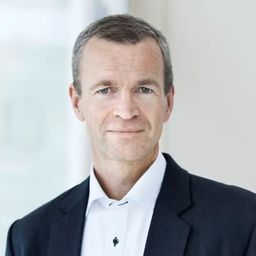 Aarhus Vand A/S
Chief Digital Information Officer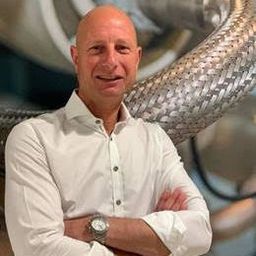 PWN Netherlands
Asset Engineer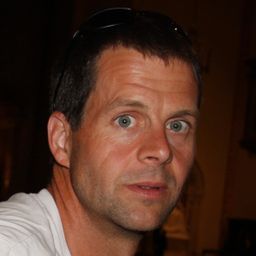 HYDROKO
Chief Operation Officer