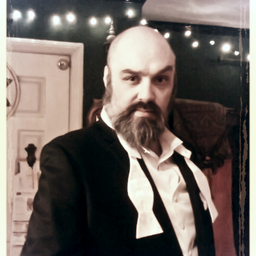 Cheyenne Wright is a freelance illustrator and concept artist
He is the color artist on the three-time Hugo Award winning steampunk graphic novel series Girl Genius, and co-creator of many other fine works; Including 50 Fathoms and the Ennie award winning Deadlands Noir. He also created an wrote the Tesla Rangers Mini-setting for the Savage Worlds RPG, and has illustrated many other card and board games including ButtonMen, Totally Renamed Spy Game, Doctor Lucky and the House that is Haunted.
Cheyenne lives in Seattle with his wife, their daughter, and an ever growing stack of unpainted miniatures.
In his spare time he is teaching himself animation, and narrates short stories for a variety of audio anthologies where he is known as Podcasting's Mr. Buttery ManVoice ™
Sessions in which Cheyenne Wright participates