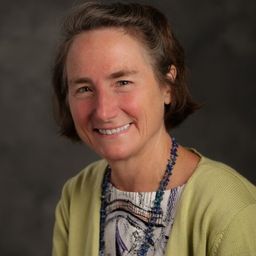 Dr. Carol Shields completed her residency in ophthalmology at Wills Eye Hospital in Philadelphia in 1987 and subsequently did fellowship training in ocular oncology, oculoplastic surgery, and ophthalmic pathology. She is currently Director of the Oncology Service, Wills Eye Hospital, and Professor of Ophthalmology at Thomas Jefferson University in Philadelphia.

She has authored or coauthored 11 textbooks, 323 chapters in edited textbooks, over 1700 articles in major peer-reviewed journals, given over 850 lectureships, and has received numerous professional awards. The 8 most prestigious awards include:
The Byron Kanaley Award (1979) given to the top student-athlete at the University of Notre Dame. She was the first woman to receive this award.
The Donders Award (2003) given by the Netherlands Ophthalmological Society every 5 years to an ophthalmologist worldwide who has contributed extensively to the field of ophthalmology. She was the first woman ever to receive this award.
Honorary Doctorate of Science Degree from the University of Notre Dame (2005) and the Catholic University (2011) bestowed at the graduation ceremonies from each University. She was the first woman graduate of Notre Dame to receive this award.
The American Academy of Ophthalmology Life Achievement Honor Award (2011) for significant contributions to the field of ophthalmology.
Induction into the Academic All-American Hall of Fame (2011) for lifetime success in athleticism and career.
President of the International Society of Ocular Oncology (2013-2015) – This is the largest international society of clinicians and basic scientists interested in ocular tumors. She was the first elected President of this society.
President of the Macula Society (2020) – This is the leading society for retina and vitreous doctors in the world. She served as Treasurer (2017), Secretary (2018), Vice President (2019), and President (2020).
Ophthalmology Power List - Nominated by peers as one of the top 100 leaders in the field of ophthalmology and published in the journal, The Ophthalmologist. There have only been 3 "Top 100" power lists in 2014, 2016, and 2018 and she was on all three.
Dr. Carol Shields is a member of numerous ocular oncology, pathology, and retina societies and has delivered 57 named lectures in America and abroad. She has been active in the American Academy of Ophthalmology. She serves on the editorial/advisory board of 31 journals including JAMA Ophthalmology, Retina, Ophthalmic Plastic and Reconstructive Surgery, and International Journal of Clinical Oncology.
She practices Ocular Oncology on a full time basis with her husband, Dr. Jerry Shields and associates on the Oncology Service at Wills Eye Hospital. Each year the Oncology Service manages approximately 500 patients with uveal melanoma, 120 patients with retinoblastoma, and numerous other intraocular, orbital, and adnexal tumors from the United States and abroad. She and her husband Jerry are the parents of 7 children, ranging in age from 19 to 31 years.
Financial disclosure: Dr. Shields does not have any affiliation (financial or otherwise) with a commercial organization.

Sessions in which Carol Shields MD participates
Halifax Convention Centre - 608/609
8:00 AM - 4:30 PM | 8 hours 30 minutes

Learning Objectives

Case Presentation | Présentation de cas
Halifax Convention Centre - C3
6:30 AM - 8:00 AM | 1 hour 30 minutes

Inspiring women will share their vision with us. You will discover where their contagious enthusiasm might lead you. Let them transform you by t...

Talk | Exposé
Halifax Convention Centre - C1
8:00 AM - 10:00 AM | 2 hours

Learning ObjectivesAt the end of this session, participants will be able to:Determine the ocular conditions ...

Lecture | Conférence