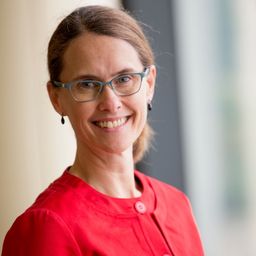 Dr. Falardeau received her Medical Degree from University of Montreal and completed her Ophthalmology Residency at the same institution. She subsequently did a fellowship in Neuro-ophthalmology at the University of Iowa Hospital and Clinics. She returned to the University of Montreal for 2 years as an Assistant Professor of Ophthalmology and then moved to Portland in 2005. She is the Schnitzer Associate Professor of Ophthalmology and is the head of the Neuro-ophthalmology department at the Casey Eye Institute, Oregon Health and Science University. She is currently serving as the president of the Oregon Academy of Ophthalmology.
For the past 17 years, Dr. Falardeau has been actively involved in educational activities at the American Academy of Ophthalmology including Neuro-Ophthalmology Subspecialty Day and two major revisions for the BCSC section Neuro-Ophthalmology. She received an award in 2021 for outstanding contributions to the ABO Oral Board Examination. She serves as section editor of the NANOS Examination Techniques, a structured electronic curriculum enhancing clinical examination skills of learners at all training levels who evaluate patients with visual and neurological complaints. She is also section editor for the NANOS Illustrated Curriculum. Dr. Falardeau is dedicated to teaching and has received several Teaching Awards over the years.
Financial disclosure: Dr. Falardeau does not have any affiliation (financial or otherwise) with a commercial organization.
Sessions in which Julie Falardeau participates