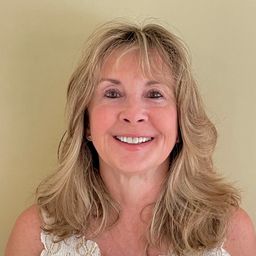 Andrea Molinari, M.D.
Director of the Fellowship Program in Pediatric Ophthalmology and Strabismus Fundacion Metrofraternidad – Hospital Metropolitano
Associate Professor Universidad Central del Ecuador
Orbis Volunteer Faculty
Medical School: University of Buenos Aires (Argentina), 4\1978 to 12\1983.
Honors Diploma, Summa Cum Laude.
Residency: Department of Ophthalmology University of Buenos Aires Medical
Center. (Chairman: Roberto Sampaolesi, M.D.)
First place in the National Residency Exam for Ophthalmology.
5\1984 to 12\1986.
Clinical and Surgical Rotation at the University of Hamburg with
Prof. Wolfgang Haase (Strabismus Department)
(Germany) Eye Clinic. From 1\1987 to 7\1987
Member of the Ecuadorean Society of Ophthalmology since 1991.
Member of C.L.A.D.E. (Consejo Latinoamericano de Estrabismo) since 1990.
Founder of the Ecuadorean Society of Pediatric Ophthalmology and Strabismus. Past President 2011-2016.
International Member of the American Association of Pediatric Ophthalmology and Strabismus since 1995.
Member of the International Strabismological Association since 1995. Actual Vice President
Member of the European Strabismological Association since 2007
Member of the Latin American Society of Pediatric Ophthalmology since its foundation in 1999. Past President 2000-2002 period.
Member of the Panamerican Association of Ophthalmology since
Financial disclosure: Dr. Molinari does not have any affiliation (financial or otherwise) with a commercial organization.
Sessions in which Andrea Molinari participates