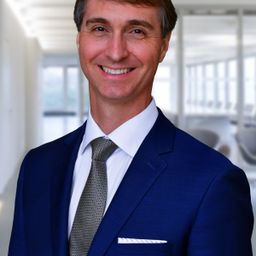 Vitreoretinal surgeon and partner, Florida Retina Institute
CEO and co-founder, HealTheia
Co-founder, medDAO
Doctor Houston holds a B.S. in Materials Science and Engineering from the University of Florida and a medical degree from the University of Virginia. He completed his ophthalmology residency at Bascom Palmer Eye Institute, followed by a fellowship in vitreoretinal surgery at Wills Eye Hospital. Dr. Houston is a vitreoretinal surgeon and partner at Florida Retina Institute where he leads the department of innovation and technology. He has over 70 peer-reviewed publications and presentations at national and international conferences. Dr. Houston's research interests focus on the intersection of medicine and technology, exploring new software and workflows in telemedicine, surgical tele-mentoring and education, as well as the future of healthcare in web3.0 with NFTs, DAOs, and the metaverse. He is the CEO and co-founder of HealTheia, an eyecare-specific telemedicine software company, and a co-founder of medDAO, a DAO focused on creating the future of healthcare on the blockchain.
Financial Disclosure: Dr. Houston has had a relationship with a for-profit and/or not-for-profit organization to disclose:
- Alcon
Sessions in which Steve Houston participates
Halifax Convention Centre - C3
6:30 AM - 8:00 AM | 1 hour 30 minutes
Co-Developed Symposium | Symposium élaboré conjointement