Mental health of Canadian Ophthalmology practitioners during the COVID-19 pandemic
Public Health and Global Ophthalmology
Paper Presentation | Présentation d'article
11:38 AM, Sunday 12 Jun 2022 (6 minutes)
Authors: Marie-Josée Aubin, Mélanie Hébert, Soumaya Bouhout, Ellen E. Freeman.
Author Disclosure Block: M. Aubin: None. M. Hébert: None. S. Bouhout: None. E.E. Freeman: None.
Abstract Body:
Purpose: To report the state of Canadian ophthalmologists' mental health during the COVID-19 pandemic.
Study Design: Cross-sectional, survey-based national study.
Methods: Four questionnaires were administered to active members of the Canadian Ophthalmological Society between December 2020 and May 2021: Patient Health Questionnaire-9 (PHQ-9), Generalized Anxiety Disorder-7 (GAD-7),7-item Insomnia Severity Index (ISI), and Impact of Event Scale-Revised (IES- R). Demographic data, level of training, and city of practice were also collected.
Results: 60 of the 85 answers were deemed complete and were included. The median age category was 50-59 years and 53% were women. Most respondents were attendings (n=52, 87%). Most respondents had none or minimal depressive symptoms (n=38, 63%) on the PHQ-9, while 12% (n=7) had moderately severe depressive symptoms and 12% (n=7) reported impaired daily functioning and/or thoughts of suicide or self-harm. On the GAD-7 scale, 65% (n=39) had no significant anxiety, while 13% (n=8) had moderate to severe anxiety. Most patients did not have clinically significant insomnia (n=41, 68%) whereas 11% (n=7) had moderate to severe clinical insomnia. Finally, 16 respondents (27%) had an IES-R score ≥24 suggestive of possible post-traumatic stress disorder. No significant differences in scores were found among different demographic categories.
Conclusions: During the COVID-19 pandemic, up to 40% of respondents experienced some degree of psychological distress. In 12%, there were concerns for impaired daily functioning and/or suicidal ideations or self-harm. This study stresses the importance of addressing mental health among the ophthalmology community and the need for appropriate tools and resources.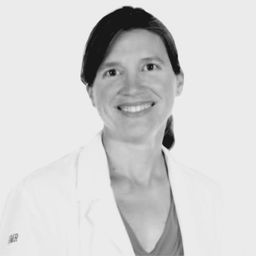 CAPHGO Planning Committee
2022 Planning Committee/Canadian Society for Global Ophthalmology and Public Health