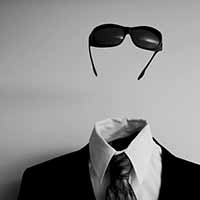 Sessions in which Jonathan Durnford participates
Reynolds

1:00 PM - 2:00 PM | 1 hour

In 2030, will you be working with 3D printers, drones, virtual reality? Will you be in digital government? What is that, anyway? Will you be a c...

Panel
Georgian

5:00 PM - 6:00 PM | 1 hour

From Finn the Human to Avatar Korra to Stephen Universe, what are today's foremost positive role models in children's TV series? What makes a compe...

Panel
Dining Hall

7:00 PM - 7:30 PM | 30 minutes

GenghisCon is only possible because every year members of our community volunteer their time to help run the convention. Come and see what's involv...

Panel
Reynolds

8:00 PM - 9:00 PM | 1 hour

Otherwise known as "Here is my 10 minute presentation on something ludicrously specific."The Religious subtext of the Starcraft Universe......

Presentation
Reynolds

10:00 PM - 11:00 PM | 1 hour

Otherwise known as "Solving the world's problems one infinity gauntlet at a time." What unpalatable solutions might solve the world's problems? Uni...

Panel
Reynolds

11:00 AM - 11:30 AM | 30 minutes

For everyone who's screamed at a comic or movie how the characters could clearly solve the problems if they just used their powers correctly, come ...

Panel
Dining Hall

1:00 PM - 2:00 PM | 1 hour

One of the most iconic Rites of Passage in fantasy fiction! Fill out the sorting hat quiz from your con-bag, calculate the result and present the c...

Presentation
Dining Hall

2:00 PM - 3:00 PM | 1 hour

We'll be voting on making some changes to the constitution, and electing next year's GenghisCon Committee!Check out our website for details...
Dining Hall

3:00 PM - 4:30 PM | 1 hour 30 minutes

We've scoured the goblin markets and received mysterious gifts from fey courts, and now we auction it all off! 100% of all proceeds go to funding n...