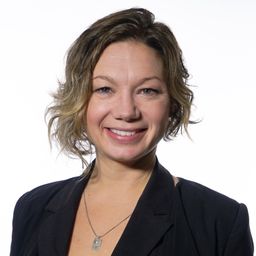 Michael Ann Lane
Global Education and Sales Development Manager
Hexagon Geospatial
Michael Ann (Mike) Lane has been with Hexagon Geospatial for over 20 years. She has held several positions within the organization including Quality Assurance Engineer and Customer Education Specialist in the U.S., has worked in Pre-sales, Support and Training for Europe, Middle East and Africa, and then was the Customer Pre-sales and Support Manager for Australia. Mike has returned to the U.S. and is now the Global Education and Sales Development Manager. Her role includes Product management to ensure the Education packages are in line with industry standards and academic interests. She organizes grants and implements partnerships with other organizations to diversify the education customer base and extend Hexagon Geospatial's technology. She provides technical hands on training workshops for all Education packages, including the new cloud based app building platform, Hexagon Smart M.Apps. She attends education conferences, presents education success stores, and guest lectures at universities on a variety of topics. She also coordinates curriculum creation and distribution to facilitate teaching Hexagon Geospatial software solutions in academia. She also leads Sales Development and provides a link between the marketing and sales teams.
Sessions in which Michael Ann Lane participates
Available Sold out Ticket sales have finished Ticket sales haven't started yet You've purchased a ticket
2:00 PM EST - 5:00 PM EST | 3 hours

Join us in this training to learn about some of the latest and greatest features in ERDAS IMAGINE!  With the exponentially increasing amoun...