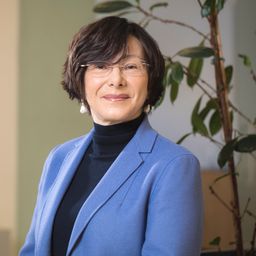 Silvia Stefanelli
Lawyer, Founder & Co-owner of Studio legale Stefanelli & Stefanelli
Studio legale Stefanelli & Stefanelli
Silvia Stefanelli is a lawyer, founder and co-owner of the Studio legale Stefanelli&Stefanelli. She is an expert in healthcare law, with significant expertise in digital health, medical devices, healthcare advertising, PA contracts, and data protection. In 2016 she obtained the qualification of "Privacy Officer and Privacy Consultant" and in 2017 she received the certificate "Course on European Data Protection Law" issued by the Academy of European Law in Brussels.

She participates in several innovative projects related to the use of technology in healthcare. Some examples are her collaboration with the Smith Kline Foundation on national projects in the field of Digital Therapeutics, her contribution as Team Leader in Clusit Artificial Intelligence projects and as a member of the Scientific Committee of the Telemedicine Observatory of Altems-Unicatt.
She teaches at the Master in DPO held by the University of Roma Tre and at the Masterin Healthcare at Il Sole 24 Ore Sanità. She gives courses at national level for several training institutions, including IQVIA, and collaborates with the CIRSFID Interdisciplinary Center of the University of Bologna.

Since 2005 she is a registered publicist at the Association of Journalists of Bologna. She collaborates with several magazines, including AboutPharma, Il Sole 24 Ore Sanità and Quotidiano Sanità. She is co-author of several publications and contributions, most recently "La Privacy in sanità" - Giuffrè 2020.
Sessions in which Silvia Stefanelli participates
Ca' Dolfin - Aula Magna
11:00 AM - 12:30 PM | 1 hour 30 minutes
Panel
Sessions in which Silvia Stefanelli attends