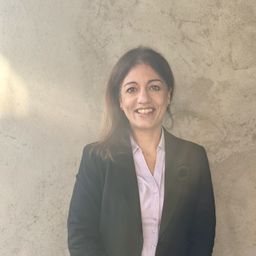 Tanya Suarez
Board Member of AIOTI, Founder of IoT Tribe and CEO of BluSpecs
BluSpecs
BluSpecs, CEO | IoT Tribe, Founder | AIOTI, Board Member | QUIC, Governing Board
LLB (HONS) and PhD candidate in ICT
Founder of BluSpecs a digital transformation agency that works with companies and public sector organisations on tech adoption, from skills to ecosystem building, and helping them understand and manage data value chains. Among other impact-driven work, we have set and run the IoT Next Club (free to join), have worked with over 1,900 researchers from across Europe on go-to-market strategies for their tech.
I also run IoT Tribe, an equity-free tech ecosystem builder that brings start-ups and corporates together to do business with hubs in London/Barnsley- Connected Places and Industrial Tech, Singapore- Deeptech and Madrid-Space tech. We are proud partners of Singapore's Global Innovation Alliance that brings outstanding Singaporean companies to the UK to scale through partnerships.
I am a regular contributor to the UK Tech Sector Calls that enables the Minister for Digital and Infrastructure to gage the state of the UK's tech scene and how policy and HMG initiatives may impact it.
I am a member of the European Innovation Council, an initiative that provides up to 3M€ in non-dilutive funding and up to 15M€ to game-changing startups and SMEs from the UK, Europe, Israel and Turkey. I am also a WEF European Digital Leader, an advisory board member to the Next Generation Internet initiative and a number of start-ups, a member of Tech London Advocates and Tech Spain Advocates.
I am on the board of the Alliance of Internet of Things Innovation (AIOTI), an industry body set up to promote IoT adoption in Europe, where I collaborate with amazing companies of all sizes and sectors. I have also recently been elected to the Quantum Industry Consortium's Governing Board.
Sessions in which Tanya Suarez participates
Musikhuset Aarhus - Room 224
11:30 AM - 12:30 PM | 1 hour

Trust in Invisible AgentsWorkshop

Workshop
Musikhuset Aarhus - Kammermusik
11:30 AM - 12:30 PM | 1 hour

Make a difference! As part of IoT Week 2019, with more than 1,000+ participants from all over the world, a Start-up Competition wi...

Panel
Musikhuset Aarhus - Room 224
1:30 PM - 2:15 PM | 45 minutes

Trust in Invisible AgentsWorkshop...

Workshop