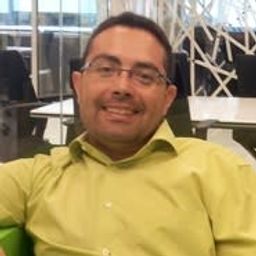 José Manuel Cantera Fonseca
Senior Expert
FIWARE Foundation e.V.
Jose Manuel Cantera holds a Master Degree with honours in Computer Science from University of Valladolid. He also holds an MBA,a Master Degree on research and a Master Degree on GIS. For seventeen years, José was with Telefónica R&D (Labs), where he played different roles (multi-language developer, software architect, technical spec writer, technology evangelist) in international innovation projects, multi-company joint-ventures, standards organizations (W3C) or open source software initiatives (FirefoxOS, FIWARE). All of them intended to disrupt in the Mobile Web or the Internet of Things domains. In 2017 he joined the FIWARE Foundation where he currently holds a senior architect and technical lead position.
José Manuel participates as architect and developer in several strategic projects where the FIWARE Foundation is involved, namely, he is the main editor of the Context Information Management APIs (NGSI-LD) developed by the ETSI CIM Industry Specification Group. Besides, he is actively involved in collaboration programs with relevant industry associations (GSMA, TMForum and the Industrial Data Space). In addition, José Manuel performs activities dealing with technical coaching and assessment within several startups under the FIWARE Accelerator program.
Sessions in which José Manuel Cantera Fonseca participates
Musikhuset Aarhus - Bag Scenen
9:00 AM - 10:45 AM | 1 hour 45 minutes

Presentation The IoT landscape is a very complex one and the IoT standardisation is no di...

Panel