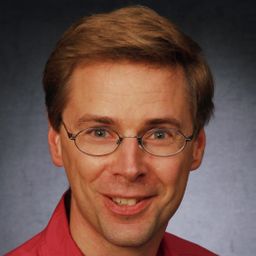 Ulrich Fastenrath
Head of Mobility and Fleet Intelligence
BMW - BioTope Project
Ulrich Fastenrath is head of mobility and fleet intelligence at BMW, a group which was established to manage future fleets of autonomous vehicles for on-demand mobility. He joined the company in May 2012 and was responsible for research and development activites in the traffic and routing space as head of traffic information management and routing optimization for 5 years.

Fastenrath has extensive experience in the development of traffic technology and related products. Before moving to BMW, he managed the European traffic development team of Navteq's DDG organization to extend the company's real-time traffic capabilities throughout Europe. Having joined DDG in 1995 as a project manager, he later moved to head of development where he spearheaded DDG's traffic technology. Prior to his tenure at DDG, Fastenrath was a systems developer at BOSCH. While at BOSCH, he created the technology used to run the main computer of BOSCH's automatic fee collection system.
Fastenrath holds a PhD in theoretical solid state physics at the University of Cologne in Germany and was also a two-year post-doctoral fellow at the Technical University of Munich.
Sessions in which Ulrich Fastenrath participates
Musikhuset Aarhus - Store Sal
Panel
Jane Rygaard, Nokia (Participant)
Aliaksei Andruschevich, iHomeLab, Lucerne University of Applied Sciences and Arts / SwissIQ GmbH (Moderator)
Ulrich Fastenrath, BMW - BioTope Project (Potential)
Ovidiu Vermesan, SINTEF (Participant)
Stefania Costantini (Potential)
Francois Fischer, FSCOM (Potential)
Martin Bauer, NEC Laboratories Europe (Participant)