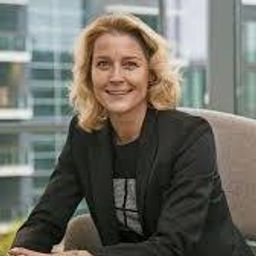 Marianne Dahl Steensen
General Manager
Microsoft
Marianne Dahl Steensen is the General Manager for Microsoft in Denmark & Iceland, she joined Microsoft in July 2015 at the age of 40.
She came to Microsoft not having worked within the IT industry before – her career prior to Microsoft has been centered around driving business transformation and change management with leading positions at Codan Forsikring and TDC. Marianne was selected for the GM position to help drive the transformation of Microsoft in Denmark.
Marianne is a member of the board of directors at DFDS. She serves as a member of the central board at the Confederation of Danish Industry. She also serves as a member of the Disruption Council, which was appointed by the Danish Government in May 2017. Besides her participation on industry relevant committees, Marianne also spends some of her professional time mentoring entrepreneurs and serving as a board member.
Marianne holds a Master of Science (MSc) in Marketing from Aarhus BSS and began her career as a Business Analyst in Accenture.
Sessions in which Marianne Dahl Steensen participates