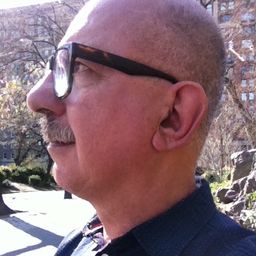 Peter Beyls
Researcher
The School of Arts, University College Ghent
Peter Beyls is an interdisciplinary artist working on the intersection of computer science and the arts. He is active in the global domain of Media Art as a researcher, curator, educator and software artist.
Beyls studied at the Royal Music Conservatory Brussels, the Slade School of Art, University College London and holds a PhD in Computer Science from the University of Plymouth, UK.
He was a professor of digital culture at LUCA Brussels and visiting professor at The School of Arts, University College Ghent, Belgium and various institutions worldwide. Beyls was a researcher at the VUB Artificial Intelligence Lab, Brussels and CITAR (Centre for Research in Science and Technology for the Arts), UC Porto, Portugal. He is currently a researcher at the Bio Lab, University College Ghent aiming to interface aesthetic and biological processes.
His research interests include machine learning in interactive music systems, big data analysis, visualization and sonification, generative autonomy in machines, aesthetic and cognitive issues in software art and experimental control structures for live performance.
Beyls published extensively on generative systems and AI in the arts. Two books document his work; Simple Thoughts (MER Publishing, 2014) and Coming Full Circle (Verbeke Foundation, 2019).
Sessions in which Peter Beyls participates
ARoS Museum - ARoS Museum Auditorium
11:00 AM - 12:30 PM | 1 hour 30 minutes
Panel
ARoS Museum - ARoS Museum Auditorium
4:00 PM - 5:30 PM | 1 hour 30 minutes
Panel