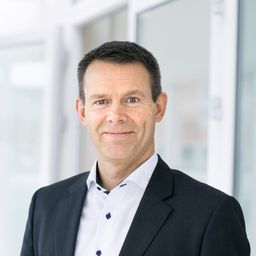 Kim Lehmann is an experienced change manager that has created success through user-driven innovation, changes in focus from product to customer, boost of turnover to growth records and turn-arounds from red bottom lines to solid results in several international high-tech companies.
In 2018, Kim was appointed CEO of Kamstrup, one of Denmark's fastest growing technology companies with a revenue of 320m € in 2018 and an ambitious goal of a revenue of 1,3 billion € in 10 years.
Before he joined Kamstrup, Kim has had a comprehensive career in high-tech companies like GN Otometrics A/S, Teledyne Technologies Inc., Cobham Plc. and Brüel & Kjaer Sound & Vibration Measurement A/S
As the CEO of Kamstrup, Kim has continued the strong focus on innovation and new product development. He has secured that more than 25% of Kamstrup employees and 13,5% of the turnover is dedicated to R&D. This is one of the cornerstones in fulfilling Kamstrup's vision of being the world's leading supplier of intelligent metering solutions to the water- and energy utility community.
Sessions in which Kim Lehmann participates
Musikhuset Aarhus - Store Sal
11:30 AM - 12:30 PM | 1 hour

With urbanization and the effect of climate changes, we are moving towards a world where hydro-political issues may become a reality. However, t...

Talk
Musikhuset Aarhus - Store Sal
2:30 PM - 3:30 PM | 1 hour

The world needs leadership for achieving the Sustainable Development Goals. Organizational leaders must be visionary and ethical, manage multipl...

Panel