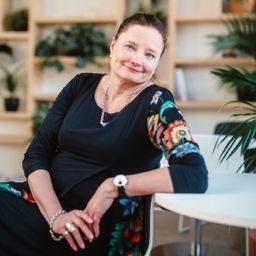 Jaana Sinipuro is the Project Director at Sitra, the Finnish Innovation Fund. Sitra is a future fund that collaborates with partners from different sectors to research, trial and implement bold new ideas that shape the future.
Jaana is an experienced ICT professional, who works for Project called IHAN® - Human-driven data economy.The main objectives are to create a consent-based method for fair data exchange and to set up European-level rules and guidelines. IHAN® is founded upon European values and ensuring trust for new digital services. Before, she wasworking in the Digital Health HUB project. By reforming legislation for secondary use of healthcare data and offering high quality data and services, Finland aims to be one of the most appealing countries for Pharma & Healthcare R&D&I.
Prior to joining Sitra, Jaana worked as Senior Advisor at SAS Institute. She is a certified Enterprise Architect with over 20 years of experience in Big Data and Analytics. Her positions have ranged from Performance Management Consultant to Senior Advisor in Healthcare.
Jaana is doer, who loves facilitating dialogues in data-driven world. On Twitter you'll find Jaana and her projects @jsinipuro #HealthDataDesign #isaacus #IHAN @sitrafund.
Sessions in which Jaana Sinipuro participates