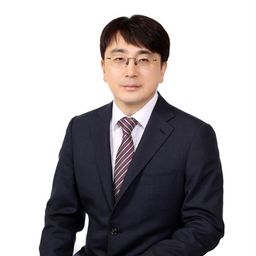 Inhyok Cha
Executive Vice President
SK Telecom
Dr. Inhyok Cha is currently a senior execurive advisor at SK telecom, Seoul, Korea, advising CEOs and other leaders of SK Group companies on matters of global technology and business development and partnership opportunities. Prior to his current res, Dr. Cha led strategic efforts to discover innovative companies with unique technologies and business models worldwide for SKT's future growrh, and also led the company's strategic investing and networking efforts with global thought leaders in the areas of AI, Blockchain, Smart City, etc. Prior still, Dr. Cha was in charge of SKT's IoT business divisions, Digital Transformation Center, and Platform R&D Center, since 2015 when he joined SK Telecom.
Outside of SK Telecom, Dr. Cha has been serving as the Chair of External Partnerships Workgroup in the National Smart City Special Committee under the 4th Industrial Revolution Commission formed directly by Korean Presidential Office. In this capacity, Dr. Cha is leading efforts to co-develop, deploy and globally diffuse advanced renewable and sustainable smart energy infrastructure and systems originating from several advanced European nations, with a vision to cultivate global industry co-scaling partnerships by Korea and Europe in the smart energy sector.
Dr. Cha was also the Inaugural Chair of Telecom Special Interest Group (SIG) of the Enterprise Ethereum Alliance (EEA), a Telecom-industry group under the EEA, a global alliance of enterprise exploring application of blockchain technologies in major industries and vertical domains world-wide.
Previously to SK Telecom, Dr. Cha headed missions to develop and launch new businesses leveraging technologies related to AI, Big Data, Analytics, and advanced cryptography, at Samsung SDS in Korea. He also led technology and standardization organizations at his prior employers including Lucent Technologies Bell Labs and InterDigital, Inc .in the the U.S. Dr. Cha is an inventor with more than 100 US published and applied patents in wireless communication, IoT, and trusted computing. Dr. Cha holds B.S. and M.S. degrees in Electronic Engineering from Seoul National University in Korea, and Ph.D in Electrical Engineering from University of Pennsylvania in the U.S.
Sessions in which Inhyok Cha participates