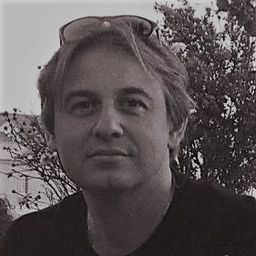 Jean-Christophe Pazzaglia
Chief Support Architect
SAP
Dr. Jean-Christophe Pazzaglia is Chief Support Architect Higher Education & Research and managed theBig Data Value ecosystemproject and is leading the pilot AI4Citizen in the AI4EU project. Jean-Christophe is Design Thinking coach and the unit and location driver for SAP Labs France.While initially working on AI – multi agent systems / neural networks and reflexive languages, he started to work on ICT Security in 2000 on different topics (eg. IDS, (S)PKI, Privacy, Cloud Security). He was the lead of several research projects of the French and EU framework programs (e.g. Serenity, Politess, PrimeLife,TAS3 and ASSERT4SOA) and the principal investigator for SAP on various successful proposals (e.g. PrimeLife, CESSA, ASSERT4SOA,R4eGov) and was the director of the SAP Research Center Sophia Antipolis – France managing the team focusing on Security Engineering. He also early engages in the In-Memory trend launched by SAP with HANA by promoting the use of high performance data analysis as a tool for ICT security innovation within the research lab and within the French ecosystem by organizing and teaching within the first French HANA Bootcamp back in 2012.
Complementary, within SAP University Alliance, he is giving seminars on Cloud Security and SAP BI offer (eg. SAP HANA, Lumira, Business Object Cloud), he teaches and co-developed the OpenSAP lecture on Scratch for teenagers within the corporate Social Responsibility initiative at SAP (Europe/Africa Code week). Jean-Christophe is French and has two French-Italian daughters. Outside work he likes skiing, sailing, cooking and good wine bien sûr.
Jean-Christophe holds a Ph.D. from the University of Nice-Sophia Antipolis (1997) and graduates the Essentials of Management program of University of St Gallen (2009).
Sessions in which Jean-Christophe Pazzaglia participates