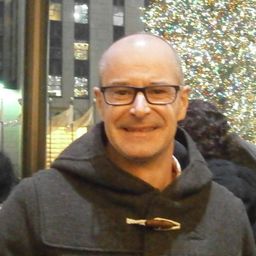 Stephen Blackburn
Data and Innovation Manager
Leeds City Council
Stephen has worked for the council for 15 years and leads on the Leeds City Council's smart cities programme, Smart Leeds.
He has headed up the open data portal, Leeds Data Mill from its inception and oversaw the re-brand to Data Mill North. Stephen has led the way in promoting open data across the council and with external partners across the city and the North of England. He also leads on the council's Innovation Labs where developers and other stakeholders come together to re-use open data to create new and innovative services.
Stephen's role involves promoting the council's smart cities foundations of connectivity, digital inclusion and data and working across the priority areas of Health, Housing and Transport.
More information on the Smart Leeds programme can be found here: https://datamillnorth.org/smart-leeds/
Sessions in which Stephen Blackburn participates
Musikhuset Aarhus - Bag Scenen
Panel
Helmi Ben Hmida, Smart Living Competence Center in the Fraunhofer Institute (Participant)
Pilar Sala, MYSPHERA (Moderator)
Ivana Podnar Zarko, University of Zagreb Faculty of Electrical Engineering and Computing (Participant)
Raúl García Castro, Universidad Politécnica de Madrid (Participant)
Stephen Blackburn, Leeds City Council (Participant)
Mikkel Harbo, Systematic A/S (Participant)