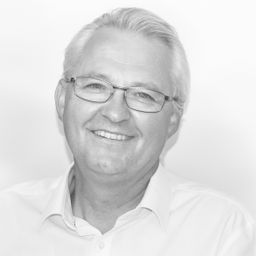 Mike Burrows
Senior Advisor Industry 4.0
RS/Monition
Mike was formally Managing Director of Monition from 2002 -2019. With over 35 years' experience at the forefront of Reliability and Asset Management development, Mike has steered Monition to become a leading independent Condition Monitoring, Plant Reliability & Process Improvement Company, Pre acquisition by Electrocomponents in February 2019.
Mike has worked in industry for over 35 years, principally as an Electrical Engineer in the development and implementation of computerised delivery systems for British Coal. He gained a depth of expertise in Change & Process Management whilst employed as a Specialist for Emerson in the US and MENA.
Working extensively alongside clients in the Steel and Automotive industry - special projects have included an extended secondment to the Ford Motor Company to develop and implement Fords Manufacturing Quality Standard. Mike also assisted in the implementation of change management processes at British Steel and has also worked closely with Proctor & Gamble, GM and DuPont.
Mike has worked in partnership with GSK to develop and deliver Energy Loss Surveys which are actively identifying opportunities to reduce CO2 emissions and provide Energy Cost Savings at GSK sites worldwide.
Mike is a member of the new UK government advisory group called Robotics and Artificial Intelligence (RAI), taking the lead in development of Industry 4.0 solutions for maintenance and reliability service sector. He is currently the Principle Investigator and Project Leader for two large UK government funded research projects.
Mike is also a researcher at the School of Mechanical, Civil and Aerospace Engineering at the University of Manchester UK (globally ranked 29 in current QS) developing an Internet of Things (IoT) solution specifically for promotion of Failure Reporting Analysis and Corrective Action Systems (FRACAS).
Sessions in which Mike Burrows participates
Musikhuset Aarhus - Store Sal
4:00 PM - 5:30 PM | 1 hour 30 minutes

You have probably heard about Product-as-a-Service (PaaS) – and if not, you need to get familiar with the term as soon as possible. Why? Because...

Panel