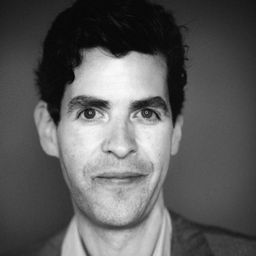 Alex Whittaker
Associate Partner
Prophet
Consumer adoption of IoT technologies has paved the way for brands to use connected devices in their physical spaces too. The same technology that powers "smart home" devices is slowly finding its way into shops, hospitals, and other public spaces, creating "smart places". In this session Alex Whittaker, Associate Partner at Prophet, will explore the opportunities for marketers to create new, more relevant consumer experiences where digital and physical environments merge.

Bio:Alex has over 15 years' experience helping clients use digital technologies to grow and transform their businesses. His work spans digital marketing, customer experience, service design and product development.
At Prophet, Alex leads digital strategy engagements for global clients across Europe and the Middle East. In his career, Alex has worked with some of the world's largest and most successful companies, helping them develop and launch products, services and marketing campaigns, all with a focus on digital. Past clients include HSBC, Barclays, AstraZeneca, Bayer, Canon, Specsavers, Shell and Nestle. Alex began his career with Thomson Reuters, spending 9 years in marketing, strategy & product management roles in London, New York & Vancouver, including establishing a global customer data & analytics practice.
Alex is often asked to comment on digital marketing & strategy at events and for publications and has been a member of award juries for Effies, DMAs and Brand Republic Digital
Sessions in which Alex Whittaker participates