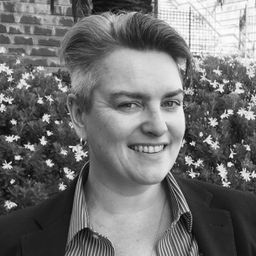 Jane McLaughlin
Director
The Lunar Works & Tynos Consulting
In the face of unprecedented global challenges, cities are looking to innovate and scale-up solutions faster and further. The Lunar Works and Tynos Consulting work with cities to broker solutions - bringing together strategy, innovation and delivery in the pursuit of smart, human-centred resilient places and communities.
With over 29 years' experience in delivering cross-sector, transformational projects, and drawing on my expertise in digital, communications and strategy, I believe that openness, collaboration and creativity are the keys to unlocking the new markets that are necessary for a better future.
I've been fortunate enough to live and work in many cities, large and small, across Europe and, while they are culturally and historically diverse, I have learned that cities share far more than what sets them apart.
From delivering the recent Smart Sustainable Cities series for the UK Foreign & Commonwealth Office - bringing together 50 cities from across Europe to share best practice and collaborate across key themes - to the NoiseAbility SynchroniCity Large Scale Pilot - currently taking place in Edinburgh, Bilbao and Eindhoven – I am ever more convinced of the importance of brokering cities and businesses to bring about agile, transformational change.
Sessions in which Jane McLaughlin participates
Sessions in which Jane McLaughlin attends
Aarhus City Hall - Aarhus City Hall
6:00 PM - 7:30 PM | 1 hour 30 minutes
Networking Events