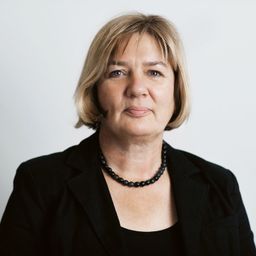 Neel Strøbæk
Sustainability Director
Ramboll Group
Ms. Neel Stroebaek is responsible for Rambolls global planning and urban design area, which is providing consultancy services for Liveable and Smart Cities all over the world.
Working with city challenges and sustainability for more than 3 decades, Ms. Stroebaek has profound insight into strategies, policies and measures that make cities more liveable, more sustainable and more productive.
Rooted in Copenhagen and the Danish approach to quality of life, Ms. Stroebaek has a large experience in holistic planning and plan implementation. She is very focused on how plans can be executed, and how sustainability and liveability are brought from the drawing table to the lives of people, increasing standard of living and environmental quality, while respecting culture and identity. Digitalization and smart technologies are in this context important drivers for more efficient and sustainable solutions.
Ms. Stroebaek is the key driver behind Rambolls sustainable society initiative, she is part of the Ramboll Innovation Accelerator and is working closely together with socio-economic experts and scientist in developing concept and tools for making cities more liveable within the Green Growth agenda.
Ms. Stroebaek is chairing the Steering Group for the Smart City Cluster Denmark – an innovation network for digitalization in sustainable cities and communities, supported by the Danish Ministry of Higher Education and Science.
Ms. Stroebaek holds a master's degree in civil engineering and has throughout her carrier – as a civil servant and as a consultant – worked on how to ensure plans and projects can be more sustainable for the improvement of the quality of life of people.
Sessions in which Neel Strøbæk participates