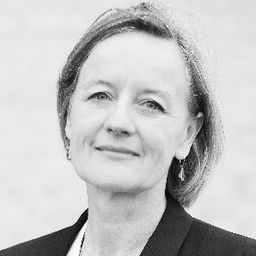 Tina Gottlieb
Danish Innovation Attaché
Innovation Centre Denmark - São Paulo
Tina Gottlieb works as Innovation attaché at the Innovation Centre Denmark in São Paulo, which is an integrated part of the Danish Consulate General. Tina has a background within research, education and internationalization, mainly from different positions at the University of Copenhagen (UCPH). As coordinator for internationalization at the Faculty of Health and Medical Sciences, she was responsible for EU, Nordic and bilateral student exchange programmes and agreements. Further, she worked as Faculty coordinator of the global cross-disciplinary university network "Aging, Longevity and Health" of the prestigious global International Alliance for Research Universities (IARU;iaruni.org). Moreover, during 10 years Tina gained experience with different research related areas as Head of Administration for the interdisciplinary research center "Center for Healthy Aging", where she built up the secretariat function and acted as support for the management and research groups. Tina holds a master degree in Spanish/Spanish-American Philology and Communication Studies and a master in Cross Media Communication.
Sessions in which Tina Gottlieb participates
Musikhuset Aarhus - Brokerage Event Area
11:00 AM - 12:30 PM | 1 hour 30 minutes

In this session, you will meet advisers from the Danish innovation centres across the globe for a talk on market a...
Musikhuset Aarhus - Trioen
2:30 PM - 3:55 PM | 1 hour 25 minutes

According to the Global research Institute IDC, the Brazilian IoT market ...

Panel