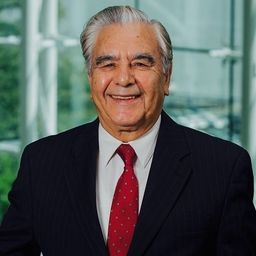 Mahmoud Daneshmand
Professor
Stevens Institute of Technology
Dr. Daneshmand is Co-Founder and Professor of Department of Business Intelligence & Analytics; Professor of Department of Computer Science; and Academic Director of Network and Communications Management and Services M.S. program at Stevens Institute of Technology. He has more than 40 years of Industry & University experience as Professor, Researcher, Assistant Chief Scientist, Executive Director, Distinguished Member of Technical Staff, Technology Leader, Chairman of Department, and Dean of School at: Bell Laboratories; AT&T Shannon Labs–Research; University of California, Berkeley; University of Texas, Austin; Sharif University of Technology; University of Tehran; New York University; and Stevens Institute of Technology.
Dr. Daneshmand received his Ph. D and M.S. degrees in Statistics from the University of California, Berkeley; M.S. and B.S. degrees in Mathematics from the University of Tehran.
He is a Data Scientist, expert in Big Data Analytics, Machine Learning, and Artificial Intelligence with extensive industry experience including with the Bell Laboratories as well as the Info Lab of the AT&T Shannon Labs – Research.
Sessions in which Mahmoud Daneshmand participates