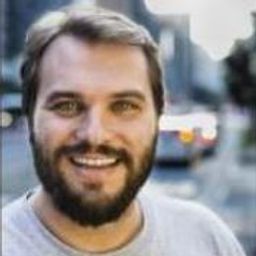 Rodrigo Barros
Secretary
Department of Development Scientific, Economic, Technological and Innovation
From football fields to the Silicon Valley, Rodrigo Barros loves people and innovation, and has been deciphering the mindset of the world`s most innovative people and ecosystems to realize his greater purpose – to transform dreamers into makers. In 2017 Rodrigo accepts a new challenge and, for the 1st time in his trajectory, enters public management, aligned to his purpose of leaving a legacy of execution and transformation.
With his experience as entrepreneur and manager, mainly on the field of innovation, Rodrigo heads the Secretariat for Scientific, Economic and Technological Development and Innovation (SDCETI in Portuguese abbreviation) of Guarulhos, proposing the creation of an ecosystem that works as a platform to foster free enterprise, entrepreneurship, and creative and collaborative economy. Part of this proposal implies bringing to the city innovations that improve public service and enhances business initiatives.
On the entrepreneurial sphere, Rodrigo Barros is the founder of HandsOnTV, a platform on the entrepreneurial vertical present in more than 130 countries, that performs the main Startup competition of Europe, the HandsOn Startup Tour. He is also a partner of the biggest healthy eating restaurant chain of Brazil, Boali, currently with 40 restaurants in 13 states.