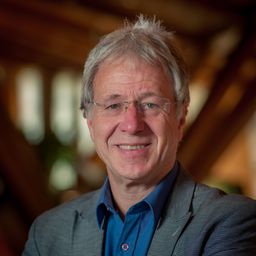 Peter Paree
Program Leader
Zuidelijke Land en Tuinbouw Organisatie (ZLTO)
Since 1983 Peter works on direct support of farmers within the farmers associations in Netherlands.
He started as strategic advisor for enterprises in starting, succession or finalising phase and for farmers with complex challenges. In 1989 he joined ZLTO in department of automatization and information management, where –at the time- personal computerisation was key development: farmers starting to organise their business more rational and in connection with others, via the upcoming web.
In 1993 Peter started a specialised team on projects that fostered new developments like nutrient management, energy saving & production, precision agriculture, data management. Nowadays ZLTO runs 100 regional, national and international/ European projects.
In projects like IoF2020 and SmartAgriHubs, Peter Paree focusses on bringing developments and stakeholders working in digitisation closer to another and thus creating new opportunities for productive and sustainable farming.