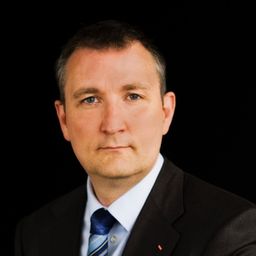 Michael K. Rasmussen
Founder
Purpose@heart ApS
Michael has 25 years of corporate life under his belt, 17 as the CMO, building one of the globally strongest building industry brands. On his watch VELUX® doubled in consumer awareness and preference. Went from nowhere to top 5 most-liked company. Became a green-tech thought leader. And is perhaps the only window, you call by name? He conceived the first IoT smart home product development, VELUX Active in the VELUX programme. And transformed the global marketing organisation into a brand-centric 3D marketing matrix to meet the rise of a digital world. Among others.
At the start of 2018 he founded his own business,purpose@heart, where he shares hisknowledge, about how to develop strong stakeholder relations. To anchor them in organisations and to make them prosper, and deliver value over time. Actingas an advisor and/or part-time strategist and CMO for his clients, he is a firm believer of placing purpose at the heart of your organisation to drive strategy from the core through products and services, customer engagement, communication and people mgmt. to deliver maximum value, consistently.
Outside of his CMO and marketing strategist merits he has served on various boards, currently as the chairman of Design Society and Danish Design Center promoting Danish design as a value creator for designers, business and as a strategic proposition for Denmark in global competition. He is also a member of the board and investor for IoT start-up, Climaid delivering a better, user-defined indoor climate for increased productivity and lower sickness rates in offices, schools and other places where people stay.
He believes in deep analytical skills. A holistic perspective. And focus on development as the way to see beyond the first horizon and deliver strong, sustainable results. The way he works with his clients is driven by three simple rules: Do it for a reason. Make a difference. And have fun.
Sessions in which Michael K. Rasmussen participates
Musikhuset Aarhus - Lille Sal
1:30 PM - 3:00 PM | 1 hour 30 minutes

Peter Loell, Director, Hearts & Science: "MarkIOTing: How does marketing look in a world ...

Talk