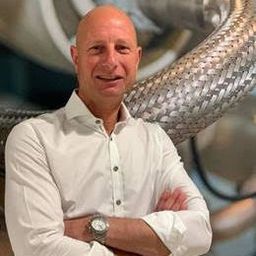 Edwin van den Brink
Asset Engineer
PWN Netherlands
Edwin is an energetic, creative person that uses just the right amount of guts and common sense in his work.
He designed the first compact waste water treatment facility using membrane technology during his employment with DHV Engineering and Consultancy firm as a Civil Design Engineer. He is actively involved in finding innovative solutions for complex problems relating to transport piping systems and is regarded a subject matter expert both locally and internationally.
Edwin started at PWN in 2012 as an Asset Manager where he focused on continuously improving the reliability and availability of systems while optimizing total cost of ownership. His friends and colleagues describe him as dependable and motivated with a strong moral compass. He enjoys being challenged and does not shy away from a challenge.
He is currently implementing a smart water metering system at PWN that will be the start of becoming an autonomous secure and resilient water system.
Sessions in which Edwin van den Brink participates